Announcements
The safer, easier way to pay online! Hotwire Networks is proud to offer PayPal as a form of payment. This will make ordering from our website even easier than before. Add products to your shopping cart, checkout, and select the Paypal payment method. You will then be securely redirected to Paypal checkout to finish the transaction. How to ...
Continue reading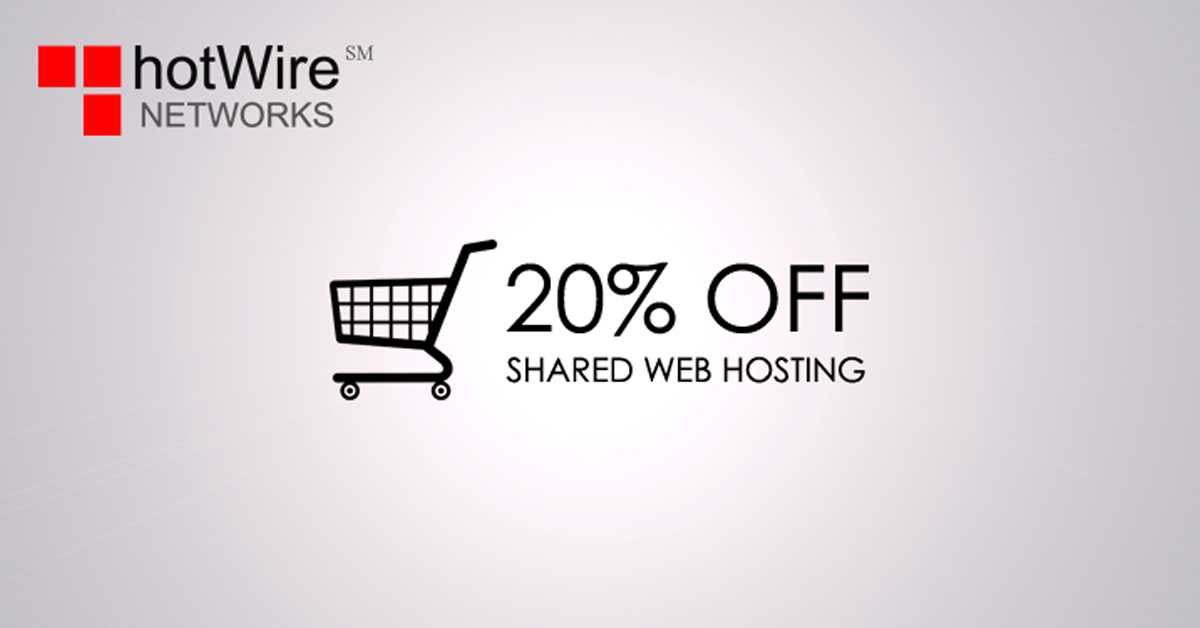 Use Promo Code: PROMO-FACEBOOK
Through the month of September, Hotwire Networks will be offering 20% OFF ALL Shared Web Hosting Products. Now is the time to get started!
Included Shared Hosting Products:
Starter
Personal
Business
Enterprise
Semi-Dedicated
Continue reading